Light it Up! – The Power of KinoFlo: Part 3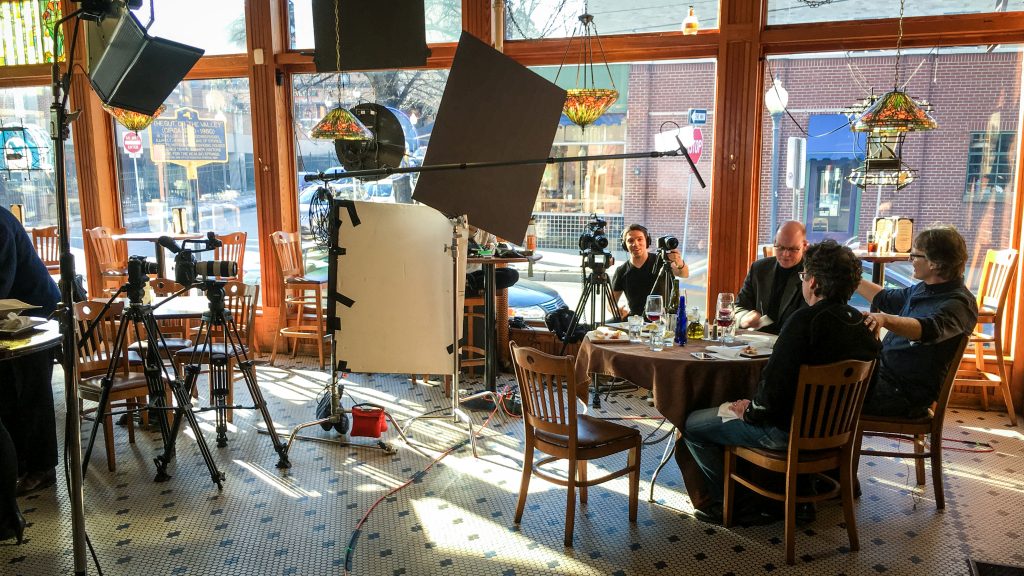 So now that our Lights are up, lets turn them on and see them in action! These systems have power supplies that control the intensity and the number of bulbs you want to have on at once. IT also comes with accessories such as scrims, diffusion covers, egg crate reflectors and much more. Whether we are doing green screen shoots, interviews or narratives, they are always seeing use. This is why we like to have two of each system at both our Boston video production studio and our Albany video production studio. Having even exposure and soft skin tones really helps in the end with our post production video editing.
Speaking of lights for post production, check out our Making the cut series Part 1 and Part 2) to see how we go about creating our stories!
---
---