The Fascinating Mount Kilimanjaro: A New Docuseries in the Works
Introducing Mount Kilimanjaro– the topic of our latest passion project.
Two years ago today, a couple members of Galileo's Boston video production team were hiking up the side of this behemoth mountain, situated on the border of Tanzania and Kenya, in Eastern Africa. Via a remarkable and at times, difficult journey, we summited the 19,341 foot Uhuru peak, with much help from our wonderful team of Tanzanian guides and porters.
We made it to the top of Kilimanjaro!
But we wanted to do more than just climb Mount Kilimanjaro– we wanted to tell the story of the mountain. Why are people so fascinated with Kilimanjaro?
Sure, it's the highest peak in Africa, the highest free-standing mountain in the world, and one of the tallest volcanoes on the planet. But Kilimanjaro gets about 50 times the amount traffic as Mt. Everest or Denali– about 50,000 people currently attempt the climb each year (The Guardian, 2016). And with a success rate of only 50 to 80 percent, why do people (us included) sacrifice their safety, wellness, and money to climb this formidable peak?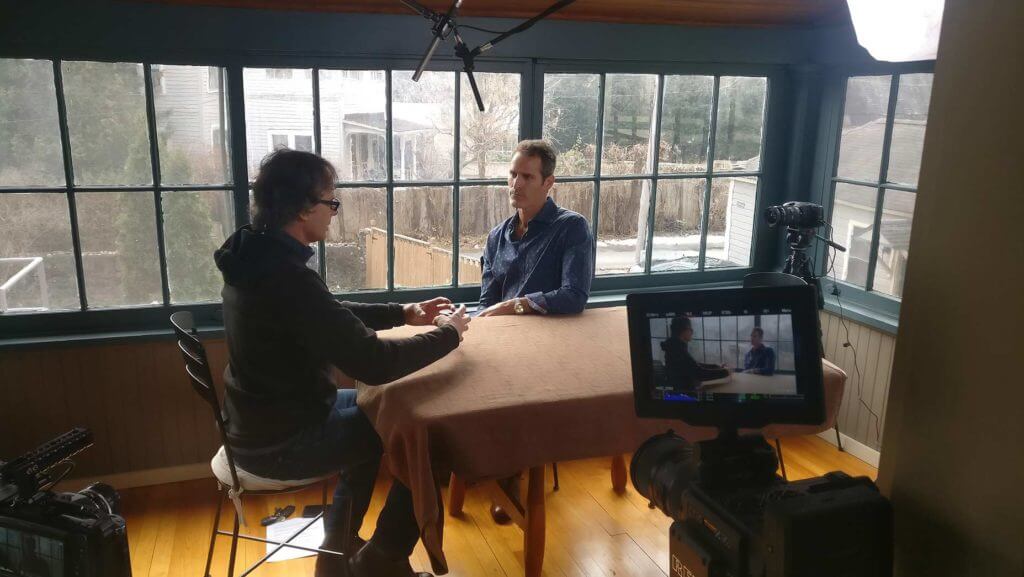 Interview with Skidmore Professor Paul Arciero. Paul discusses how the extreme elevation on Kilimanjaro effects the human body
Galileo Media Arts's latest docuseries in production explores the allure surrounding Mt. Kilimanjaro. For one, what dangers does Kilimanjaro pose for climbers? And why do people still attempt to face the mountain's extreme conditions?
Our Albany video production team recently conducted an interview with Skidmore Physiology Professor Paul Arciero to find out more. He educated us about why hiking at the high elevation of Kilimanjaro can exert such high amounts of stress on the human body. Changes in oxygen levels and air pressure can lead to uncomfortable and sometimes life-threatening symptoms, known as "altitude sickness." Still ingrained in our memories are the sights of other hikers, blue in the lips and stumbling, being escorted down the mountain due to the effects of the high altitude.
Why do so many hikers attempt to summit Kilimanjaro despite risks to their health and safety? Stay tuned for more on the project!
---
---